As former faculty members, higher education administrators, operations specialists, community organizers, researchers, and on-the-ground technical assistance providers, we understand the challenges faced by today's higher education leaders. And by virtue of our leadership and work in our country's most critical higher education reform movements, we bring deep experience and expertise to our clients seeking to create lasting change.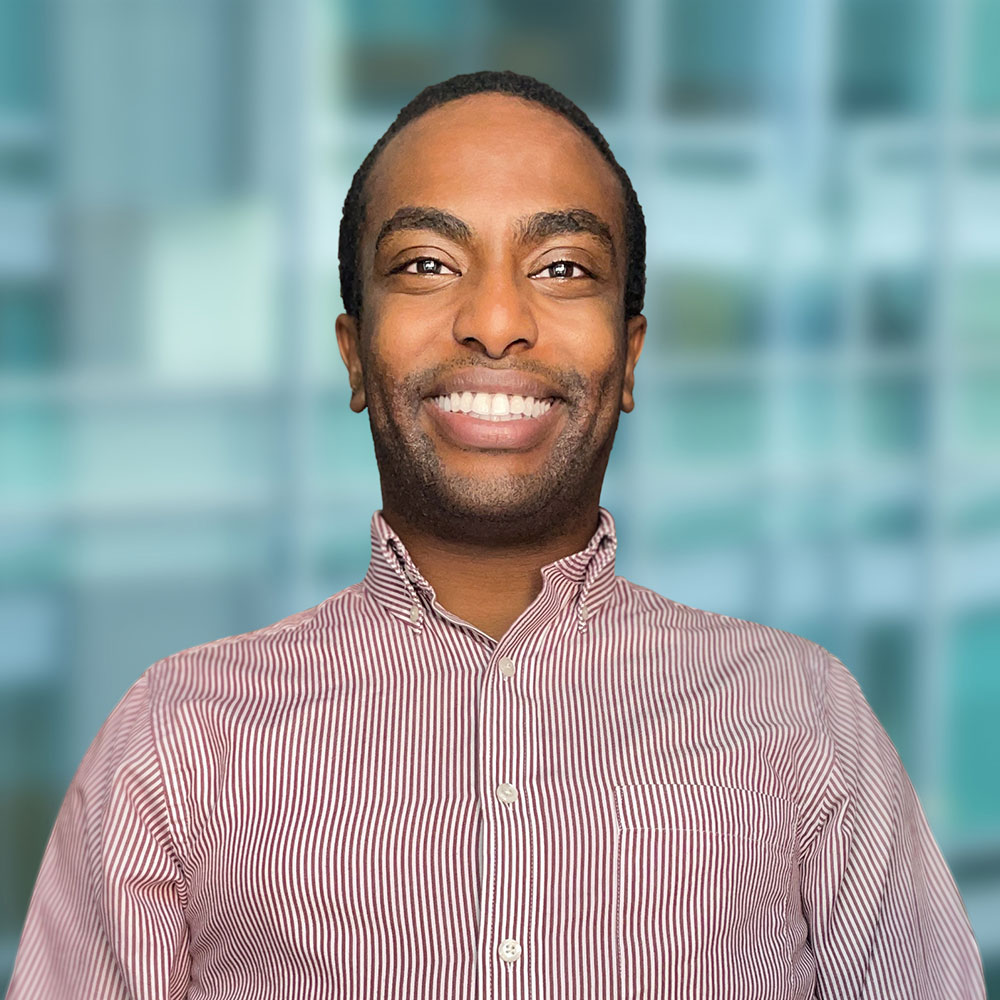 Moses is passionate about providing equitable and rigorous academic advancement opportunities to immigrant, low-income, and other underserved populations.
Moses has eight years of professional experience including work with clients in the public sector (both state and federal), healthcare, and legal fields. Throughout his career, Moses has successfully led cross-functional teams in implementing process improvements and driving operational efficiency. Moses knows how to collaborate closely with clients to understand their unique challenges and develop tailored solutions that align to their business objectives. Some of the projects Moses has previously managed include building customer feedback frameworks and dashboards, programming and fielding customer satisfaction surveys, leading workforce transformation efforts, and developing change management plans.
Moses holds a Bachelor of Arts degree in Economics and Foreign Affairs from the University of Virginia, as well as a Certified Professional Scrum Master certification.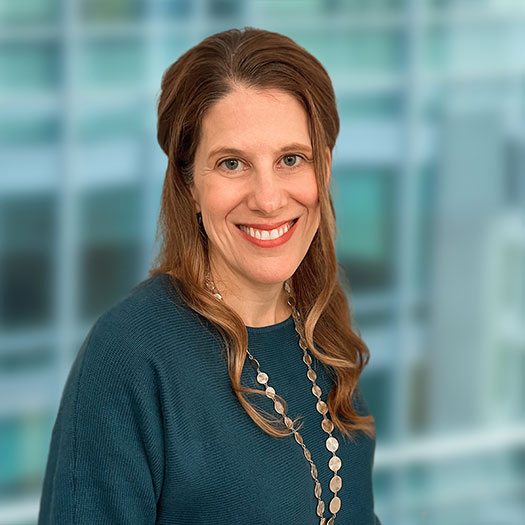 Annabelle is a collaborator, connector and planner who loves to solve problems, create processes and increase operational efficiency.     She's driven  to help ensure all students—  especially Black, Hispanic/Latinx, low-income, and other students who have been historically denied opportunity — have the opportunity to complete a postsecondary degree and achieve their goals.  
Annabelle brings to Sova  real-world experience developing, assessing and managing projects and programs aimed at creating significant positive change in lower-income communities. She spent almost twenty years advising federal, state and private sector clients in the affordable housing and disaster recovery fields. Annabelle's work includes assisting in designing and managing the USDA's Rural Development Voucher program which provides over 5,000 low-income households with subsidized housing.    At Sova, Annabelle works with organizations to help them design and implement operations, create and manage project plans, and develop processes and efficiencies. 
Annabelle holds a Bachelor of Arts degree in Government from the College of William and Mary, as well as a Certified Project Management Professional (PMP) certification. The sister, daughter, and granddaughter of  educators,  Annabelle lives in the Washington, D.C.,  metro area with her husband and three children.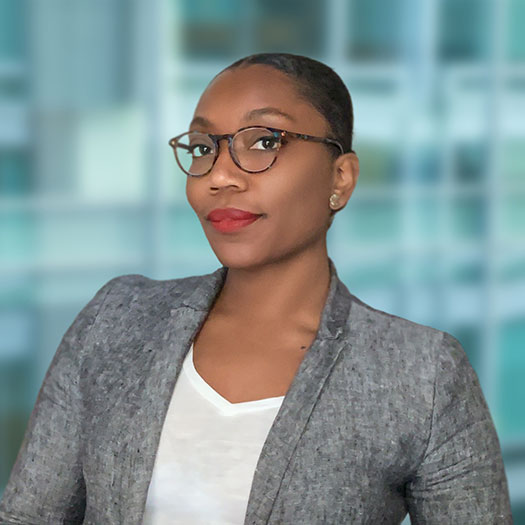 Quintina is a connector and communication strategist. She has a long history of bringing the right people together to build communities dedicated to a variety of social causes, including privacy and data, program integrity, access and equal opportunity, veterans issues, immigration policy, and international policy — all as it relates to higher education.
As head of communication for a major education association, Quintina developed and led the implementation of its communication department, technologies, and strategy for over a decade. As a Sova program manager, Quintina works with organizations around the country to uncover insights using qualitative methods to solve implementation and operational problems. 
Quintina traveled the world as a child, changing classrooms, countries, and cultures regularly as an "Army Brat." She developed a true understanding of the challenges students face through her volunteer work as a Court Appointed Special Advocate (CASA) where she works with foster youth to improve their access to resources, structure their home environment, and ensure they understand positive outcomes are achievable.
Quintina holds an MS in Mass Communication – Communication Strategy from Virginia Commonwealth University, a BS in Business Administration and Sociology & Anthropology from Washington & Lee University as well as a Digital Marketing certification from Georgetown University. She lives and works in Washington, D.C., the lands of the Nacotchtank (Anacostan).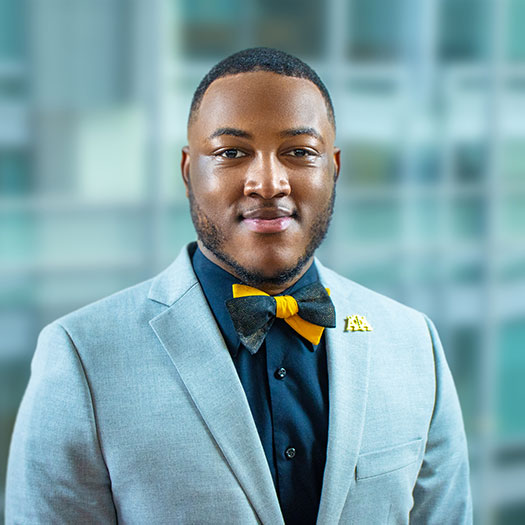 Randy specializes in instructional design, learning experience design, and user experience design for organizations that create access to opportunity and upward social mobility for marginalized populations.
Randy has served as a Learning Experience Designer consultant for the American Association of State Colleges and Universities (AASCU) where he developed programs that help institutions transform toward equitable student success outcomes. Randy has also worked as a consultant for the Frontier Set HBCU Intermediary Team to deliver effective learning experiences at their Men of Color Conferences. Randy is co-founder of The Giving Access to the People (GAP) Project, a program that aims to bridge the gap between K-12 and higher education by partnering with both public K-12 schools and post-secondary institutions, activating post-secondary students to mentor in local public schools and expose public school students to college going culture. He also serves as a member of the Culture, Learning and Technology Divisional Board for the Association of Education, Communication and Technology (AECT).
Randy is a first-generation college graduate from a rural Alabama town. He has witnessed many of the experiences of minority and first-generation students. From those experiences, Randy has devoted his career to creating access for all people, especially students and learners who are first-generation and racially-minoritized.
Randy earned his BA in Mathematics and MS in Instructional Design and Development from the University of South Alabama.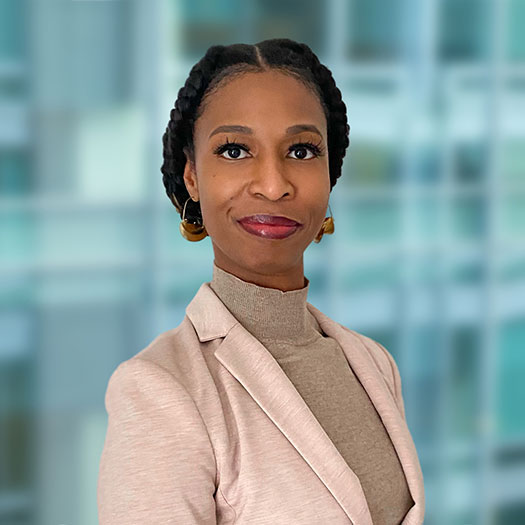 Across the past ten years at a minority-serving institution, Myesha has served as a results-driven clinical educator and program administrator with oversight in developing and operationalizing program strategy to engage and bridge diverse organizational missions. Her skillsets in creating a compelling vision and communicating a call to action to build high-performing professional teams have centered community building and engagement to strengthen relationships between students and organizational stakeholders. As a doctoral candidate in Administration and Leadership Studies at the Indiana University of Pennsylvania, her scholarly interests and practices are centered on equity-minded and inclusive leadership pathways. Her work has yielded strategic planning for recruitment and retention initiatives in alignment with professional standards and trends, curricular development in alignment with best practices in teaching and learning, engagement and facilitation of sustainable community affiliations and partnerships, reflective and culturally responsive mentorship for academic/professional advising. Myesha maintains an unwavering commitment to building and sustaining culturally-affirming and equitable learning communities across global platforms.
A second-generation, native Washingtonian, she enjoys the sights and sounds of the city with her partner and their two baby-adult daughters. Her foodie heart almost always finds its way back to her West African roots.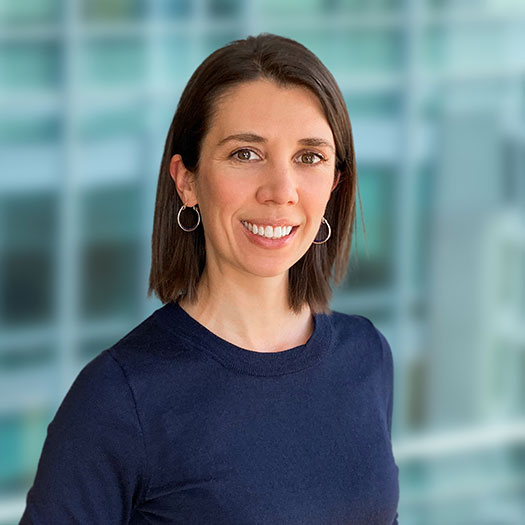 Emily is an analyst at heart, and is happiest when she can apply her analytical background and desire to dig deeply into complex issues for social good. 
Emily has worked as a researcher and strategy consultant focused on higher education and adult learning over the past 10 years in roles with Sova, Strada Institute for the Future of Work, Tyton Partners and as an independent consultant. She started her career as an investment banking analyst with J.P. Morgan, and found her way to education as an Investment Analyst at the International Finance Corporation, the private sector arm of the World Bank Group.  In that role, Emily was able to apply her analytical skills to social impact focused projects for the first time. Through education projects in Latin America and Asia, Emily was exposed to different models of education and gained perspective on the impact of accessible, quality education on individual and societal outcomes.  
Emily holds a BBA from the Ross School of Business at the University of Michigan. She resides in northern Michigan, where she is grateful to be able to help on her family farm, cook and eat good food, and hike with her partner and puppy in between Zoom calls.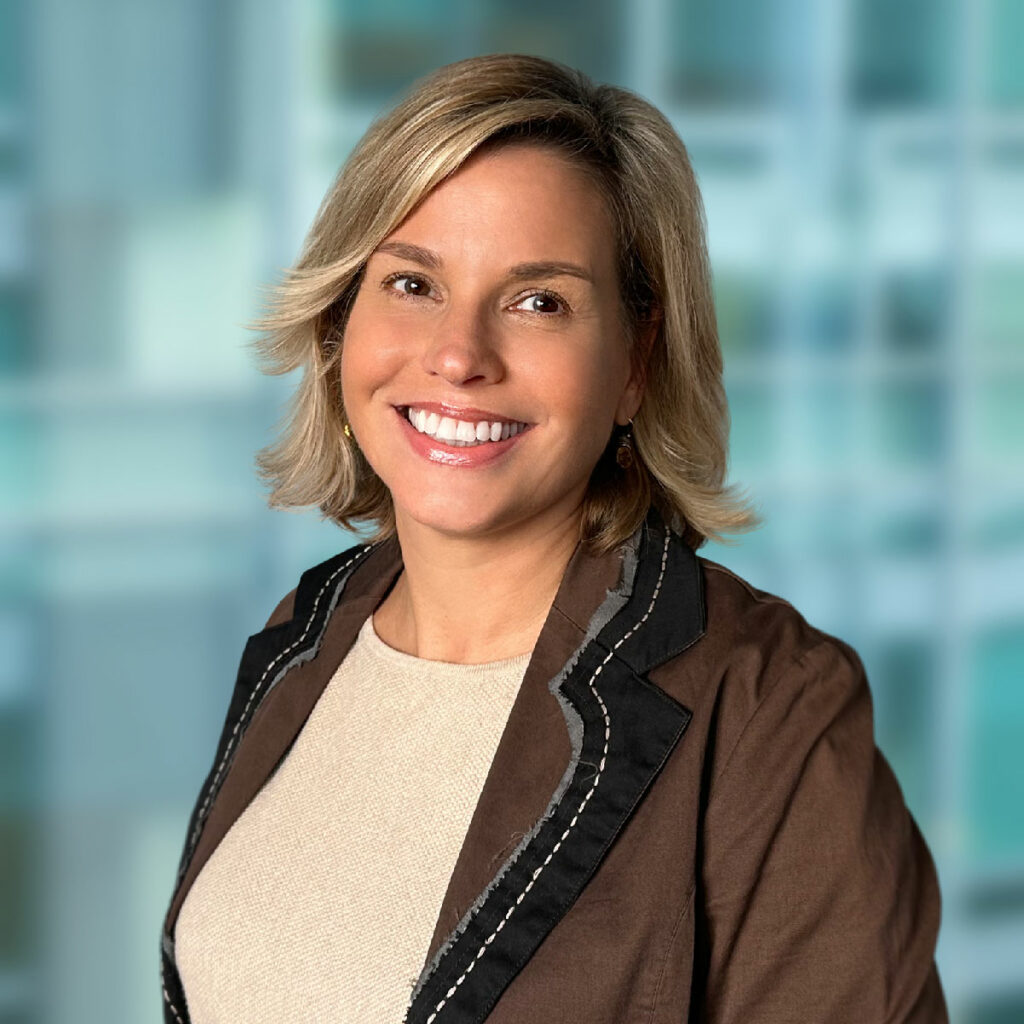 With over 20 years of postsecondary experience, Lara focuses on ensuring equitable recognition of learning and career outcomes, particularly for Black, Latinx, Indigenous, and Asian Pacific Islander Desi American students and learners from low-income backgrounds.
Lara combines a keen understanding of the power of policy and advocacy for transformation with the hard work needed on the ground to advance institutional change. Over the course of her career, Lara has been deeply engaged in both policy and implementation work for some of the most promising areas of reform including guided pathways, developmental education redesign, and transfer.
Lara continuously develops her equity-building skills through training in equity coaching from the National Equity Project; intentionally working on projects with mentors who can challenge and stretch her skills; serving on councils and committees focused on race, power, and privilege; and maintaining a robust schedule of reading, learning sessions, and self-reflection.
She previously served as a principal at HCM Strategists, a director at Jobs for the Future, and as interim principal investigator for the Futures Project at Brown University. In these roles, Lara fundraised for and managed multimillion-dollar portfolios, supervised teams of staff, and served on organizational leadership teams. Lara holds a Ph.D. in history from Brown University, a master's degree from the Harvard Graduate School of Education, and a bachelor's degree from the University of Richmond. She lives and works on Pokanoket land in Rhode Island where she is on a journey to explore the connections between postsecondary education and climate change.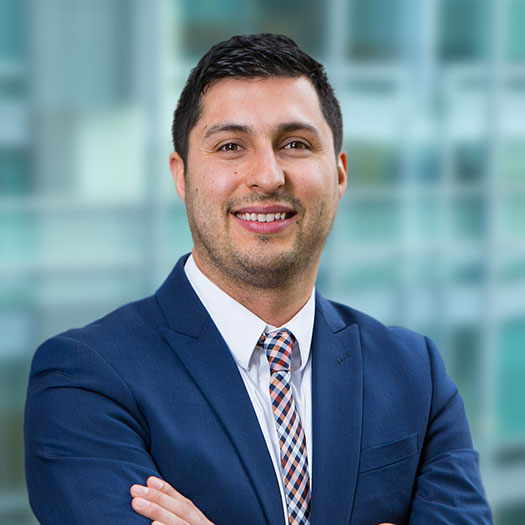 Ismael Fajardo, PhD, is an adjunct faculty in the College of Education at the University of Washington and serves as the lead researcher and evaluator at the City of Seattle Department of Education and Early Learning. 
His research examines the P-20 STEM pipeline for underserved student populations, specifically secondary preparation and postsecondary transitions, retention, and achievement. He uses quantitative and qualitative research approaches to understand the conditions that create accessible and equitable environments in order to inform local, state, and national policy. He currently teaches assessment and evaluation in higher education. His former UW projects include the Brotherhood Initiative and the Equitable Parent-School Collaboration.
Dr. Fajardo received his M.Ed. and Ph.D. in educational leadership, policy, and organizations from the University of Washington, B.A in Foreign Languages, Cultures, and Literature from Washington State University, and A.A. degree from Spokane Falls Community College. He was born and raised in the Yakima Valley of Washington State, and a proud graduate of Grandview High School.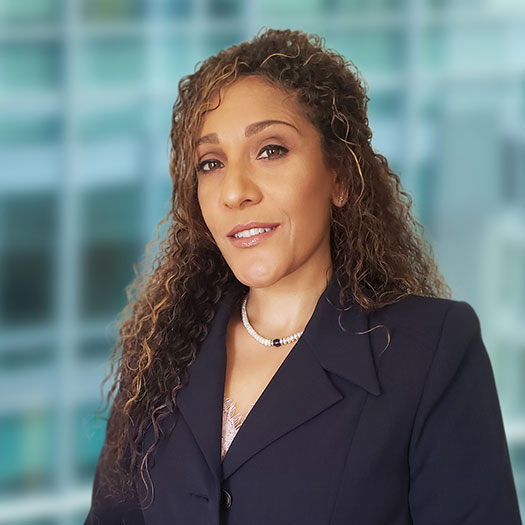 With more than 20 years of advocacy work for diversity, equity, inclusion, and belonging (DEI&B) across multiple sectors, Stephanie is a champion for organizational change. Her transformational work has influenced educational programs and policies at multiple levels including K–12, postsecondary education, workforce development, state and federal agencies, and community-based organizations. Stephanie's diverse experiences have enhanced her approach to complex problem-solving in dynamic environments—with a focus on coalition building and stakeholder engagement to create solutions through data and research. She approaches her work through an equity and justice lens to connect and collaborate with communities that are most impacted by policies and practices.  
As a Partner at Sova, she manages a suite of national projects that focus on strategic planning, process improvement, network management, research, implementation support, and DEI&B through Sova Equity Impact. 
Anchored in her purpose to create equitable systems, Stephanie drives transformation at all levels of operation including ideation, strategy, case-making, implementation, evaluation, and monitoring. She has comprehensive experience in the areas of strategy development, network and project management, higher education administration, policy advisement, assessment and evaluation, student retention and success, and STEM program administration. 
Her academic journey started at Seattle Central College where she was a transfer student. She now holds a Doctorate and a Master's degree in Educational Leadership and Policy and a Bachelor's degree in Communications from the University of Washington (Seattle). She also holds certificates from Harvard University's College of Education, Management Development Program and a certificate from the University of South Florida's Muma College of Business in Diversity, Equity and Inclusion in the Workplace.
Stephanie currently resides between Seattle, Washington, land of the Coast Salish People, specifically on Duwamish (dxʷdəwʔabš) Land and the Washington D.C.-Northern Virginia Metro area which is home to over a dozen tribes and nations including the Pamunkey, Chickahominy, Chickahominy Eastern Division, Upper Mattaponi, Rappahannock, Monacan, Nansemond, Cheroenhaka (Nottoway), Patawomeck.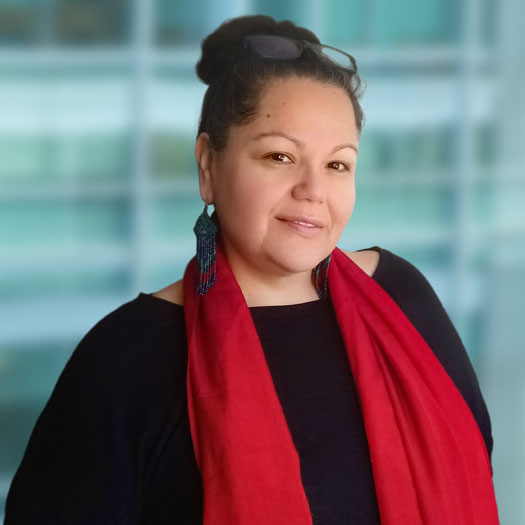 With over 25 years of experience in K-12 higher education systems, civic and non-profit sectors, Vero's personal and professional work is always framed with the lens towards addressing inequity and expanding access and success, with a commitment towards results-based, data-informed, and equity-focused access for systems change.
She has robust educational program management experience across various states, directly serving students in multiple practitioner roles including STEM education, advising, completion, outreach, and recruitment. In addition to research, Vero also has years of teaching experience at the community college and university level, as well as experience in legislative advocacy and policy advisory.
Experienced with state-wide and multi-state strategic planning and fund/grant development and management, she has deep fiscal experience with oversight of multi-million dollar budgets and budget development with federal, state, foundation, and corporate funding. 
She has done this work with various funders, settings, and institutions, including Seattle Public Schools elementary, K-8, middle, high schools, community college, community health centers, and community-based organizations and nonprofits, and most recently with the City of Seattle. In her current role, she is vice president of educational programs for a Washington-state-based educational non-profit.
Vero is a proud community college transfer student with a BA in Literature from the University of California, Santa Cruz, an MFA in Creative Writing (bilingual) from the University of Texas, El Paso, and an MSIS and Ph.D. in Information Science from the University of Washington, Seattle, with a research focus on undocu-students in higher ed and their technology use, information behavior, social media usage, and network development.
She lives/works in south King County, the ancestral land of the Coast Salish People, specifically on Duwamish (dxʷdəwʔabš) Land.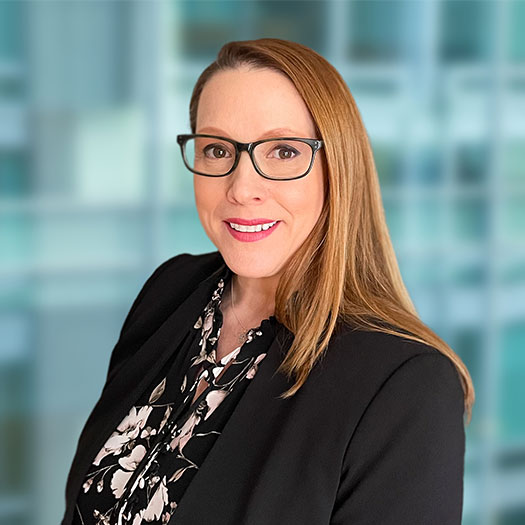 Alison Kadlec is passionate about leveling the playing field for today's students. 
Over the last 20  years, Alison has worked deeply with systems and institutions in more than half the states in the U.S. to help leaders at every level strengthen the will and skill required for genuinely student-focused reform of policy and practice at scale. Alison also leads work with state policymakers and regional coalitions to improve the quality of policy design and implementation planning. From coordinating statewide work to providing one-on-one executive coaching, Alison works at multiple levels to help people strengthen their resolve and capacity to lead real student-focused change. 
Before co-founding Sova, Alison was a Senior Vice President at Public Agenda where she led higher education and workforce projects focused on elevating student voice, improving faculty engagement in guided pathways, and helping institutions collaborate across boundaries on student-focused innovation. Alison began her career as a visiting professor in a variety of four-year university settings in Minnesota and New York, and she credits most of her skills to the years she spent bartending to fund her education and supplement her adjunct salary. 
Alison is the author of a book about the enduring relevance of John Dewey and has published in a variety of settings inside and outside higher ed on topics ranging from public deliberation to the public purposes of play. She holds a Ph.D. in political science from the University of Minnesota and BAs from Michigan State University in Political Theory, Constitutional Democracy and English Literature. She lives and works on Anishinaabek land in Northwest Michigan, where she's learning about life from her family, her community, and nature.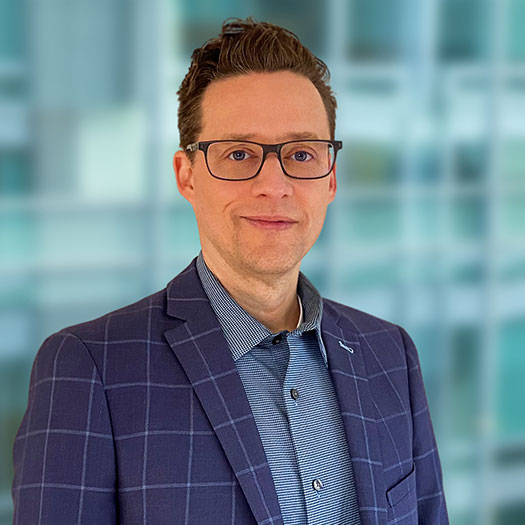 Paul is driven by a deep desire to develop practical strategies for more equitable and sustainable forms of postsecondary education in America.
Prior to launching Sova, Paul served as Vice President for Organizational Strategy at Public Agenda and Vice President for Strategic Partnerships & Development at Achieving the Dream, Inc. Paul also served as Senior Program Officer at the Bill & Melinda Gates Foundation where he led the Foundation's work focused on Developmental Education redesign and the creation of Pathways for student success. As a faculty member, he served as Associate Professor of Education at the University of Washington Bothell (UWB) and Assistant Professor of Interdisciplinary Studies at Western Kentucky University (WKU), both broad access universities committed to the success of all students who seek a postsecondary education.
Paul has extensive experience in building capacity for social change organizations and initiatives through his roles as Director of Strategic Partnerships & Community Engagement at UWB and Director of the ALIVE Center for Community Partnerships and Director of the Institute for Citizenship and Social Responsibility at WKU. In all these roles, Paul focused on developing organizational capacity to contribute to healthy communities, strong economies, and engaged democracy.
In the private business sector, Paul has led a number of implementation and improvement efforts as both a Process Engineer and Quality Assurance Manager.
Paul's academic background includes a Bachelor of Science degree in Mechanical Engineering Technology from Western Kentucky University. He also completed a Master of Arts in Social Ethics from Asbury Theological Seminary, a Ph.D. in Social and Moral Development from Durham University (UK), and post-doctoral studies in Sociology from Western Kentucky University. He lives and works on Piscataway land in the DC Metro area where he spends time with his wife and three kids.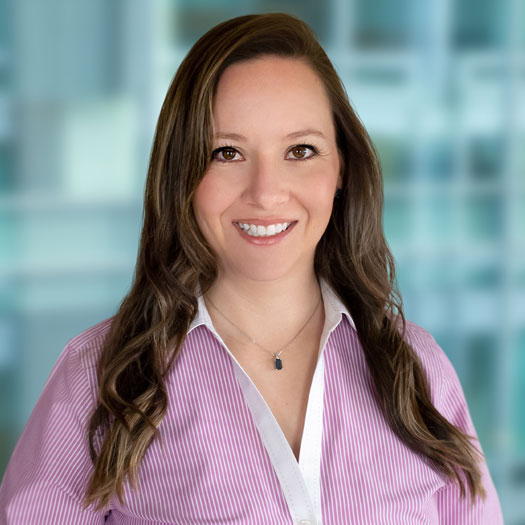 Ivy is a strategist with an analytical mindset. After years of pivoting in her career, she has gained an incredible breadth of experience in the process, which cultivates the opportunity for holistic success in any environment. Ivy highlights her performance-driven leadership through her efforts in synchronizing large-scale organizations to drive a vision of change and transformation. While focusing on strategic principles and processes that guide every organization, Ivy equally prioritizes the human factor as the key driver to change. Ivy is a strong advocate for change as she works to decrease disparities while accelerating opportunities for all people through higher education.
Ivy's academic background includes a Bachelor of Science in Elementary Education from New Mexico State University and a Masters in Business Administration from the University of Redlands. Ivy has achieved certification as a Project Management Professional by the Project Management Institute and has earned an honorable discharge from her time served in the United States Army. Ivy resides in New Mexico where she enjoys watching her young kids grow, spending time with her aging parents, and enjoying nature.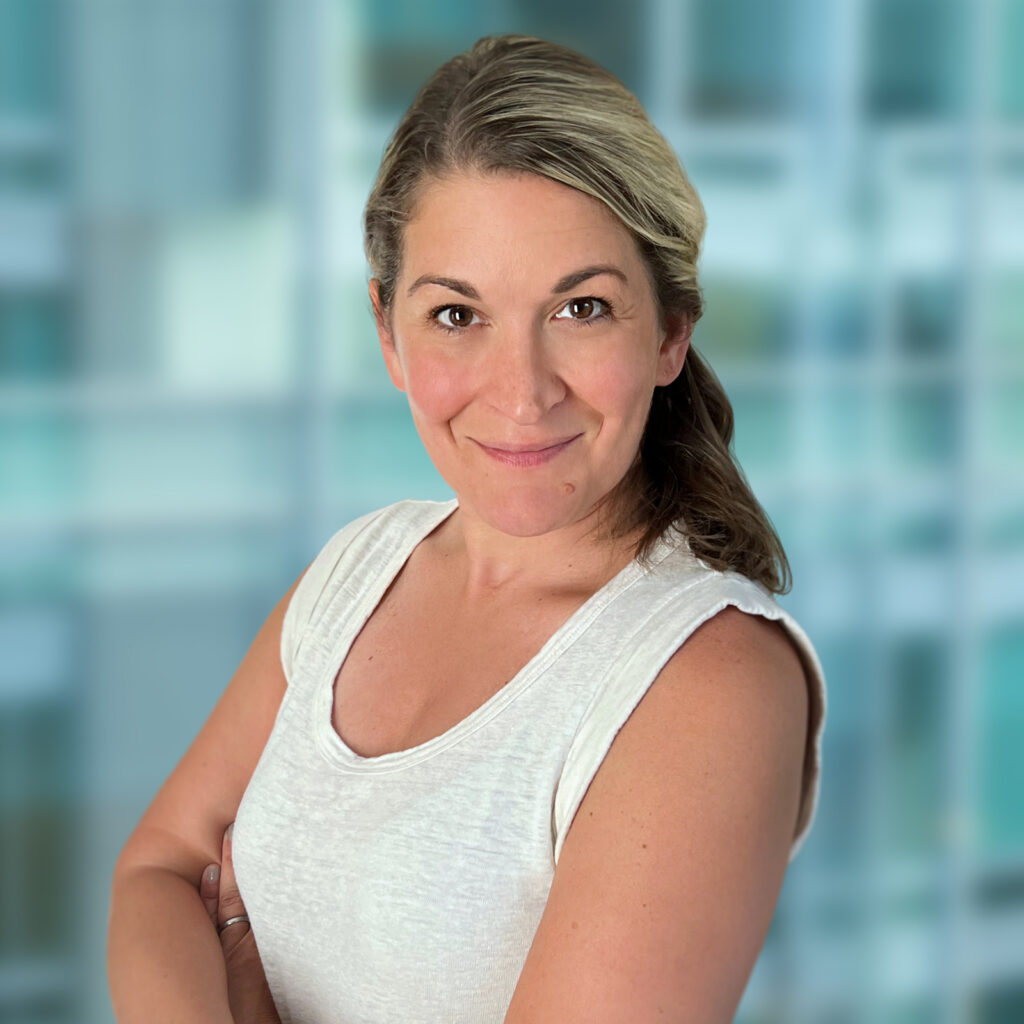 Nicole believes that real change can only happen when individuals and communities become active participants in the process. By fostering a culture of open communication, inclusivity, and collaboration, she envisions a future where all voices are heard, valued, and respected. Nicole understands that sustainable and impactful change emerges when people feel a sense of ownership over their shared goals and contribute their unique perspectives and talents.
With an exceptional track record spanning more than two decades, Nicole is a highly accomplished professional adept in designing processes, leading change efforts, and crafting strategies within higher education, nonprofits, and the government. Her wealth of experience equips her to analyze complex problems within dynamic systems and implement effective programs and structures to drive positive and lasting change.
Highlights of her work include leading a major strategic reset for an international higher education association, developing and growing the business analysis and relationship management capabilities of a centralized IT department at a comprehensive research institution, leading a campus-wide administrative review and prioritization project, restructuring student fees, developing budget models for new academic programs, and implementing multiple applications aimed at improving student success and administrative efficiency.
Through her extensive experience, Nicole has honed the skills necessary to tackle complex challenges and devise innovative solutions that drive sustainable growth and improvement. Her unique combination of expertise, compassion, and dedication sets her apart as a transformation architect.
Nicole holds a master of public policy degree from the Schar School of Policy and Government at George Mason University and a bachelor of arts in American studies from Barnard College of Columbia University. She is also a certified Project Management Professional. Nicole lives and works just outside Denver, Colorado on the ancestral land of the Cheyenne (Tséstho'e), Sioux (Očhéthi Šakówiŋ), and Ute (Núu-agha-tʉvʉ-pʉ̱) people.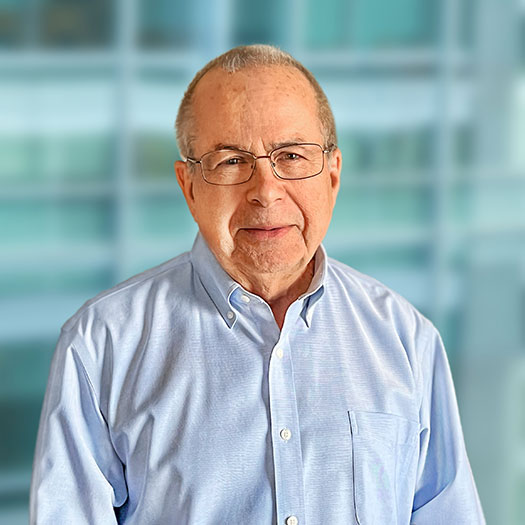 George is passionate about increasing equitable outcomes for more students through institutional redesign.
Prior to joining the Sova team, he served for 20 years as the Vice President for Academic Leadership and Change at the American Association of State Colleges and Universities (AASCU).   There he was responsible for developing and managing programs for almost 400 member institutions in areas such as
leadership development, undergraduate education, technology, international education, teacher education and student success.  He also worked closely with provosts at AASCU institutions, visiting more than 130 campuses.  His division organized a number of national conferences, including two academic
affairs meetings annually.  In 2003 he launched the American Democracy Project, focused on increasing civic engagement.  Notable in his years at AASCU were his projects on student success, including the Graduation Rate Study and Re-Imagining the First Year, supported by more than $ 13 million in external funding. 
George began his career in higher education as a faculty member at Eastern New Mexico University, then served for 8 years as the Director of the School of Teacher Education at San Diego State, then the largest teacher education program in California.  He returned to Eastern New Mexico University as provost for 5 years, leading the initiative that resulted in Eastern receiving the Pew Leadership Award for the Renewal of Undergraduate Education. 
He graduated with a BA in History from the University of Washington, taught history and government in high school for 4 years, then earned a Ph.D. at the University of Texas at Austin.  He also served for 33 years in the Coast Guard Reserve, retiring as a Captain in 2000.
Sheila is passionate about educational, economic, and social justice.
As a former federal work-study student, Sheila is committed to policy solutions for social mobility. Sheila develops strategies to enable successful policy implementation, works across policymaking levels and geographies, and across the education continuum with state and regional officials, institutional leaders, and advocates on issues of governance, finance, and policies aimed at improving educational equity.
Sheila previously led several policy and advocacy strategies at the Bill & Melinda Gates Foundation and served as a senior advisor to Melinda French Gates. Sheila developed and executed state portfolios in California and Georgia, initiated a coalition to build support for emergency aid and college advising, created regional strategies to advocate for P-16 reforms, and developed a COVID-19 response portfolio to enable equitable provision of the CARES Act and to influence the scaling of innovative institutional practices.
As an academic administrator at Georgetown University, she directed programs for and advised international students and scholars. Sheila began her career in the classroom, as a professor of English at the Universidad de Cantabria, Santander, Spain.
Sheila holds a Master of Public Policy from Georgetown University, completed an International Business program at Trinity College, Oxford, and holds Bachelor of Arts in Spanish and International Studies from the Clark Honors College at the University of Oregon. She serves on the Advisory Council for the College of Education at the University of Oregon, her children's PTA, and is leading the first Girls' Den of Pack 668 in the Chief Seattle Council, Boy Scouts of America. Sheila and her husband John are parenting two amazing kids in Coast Salish land, in the Pacific Northwest.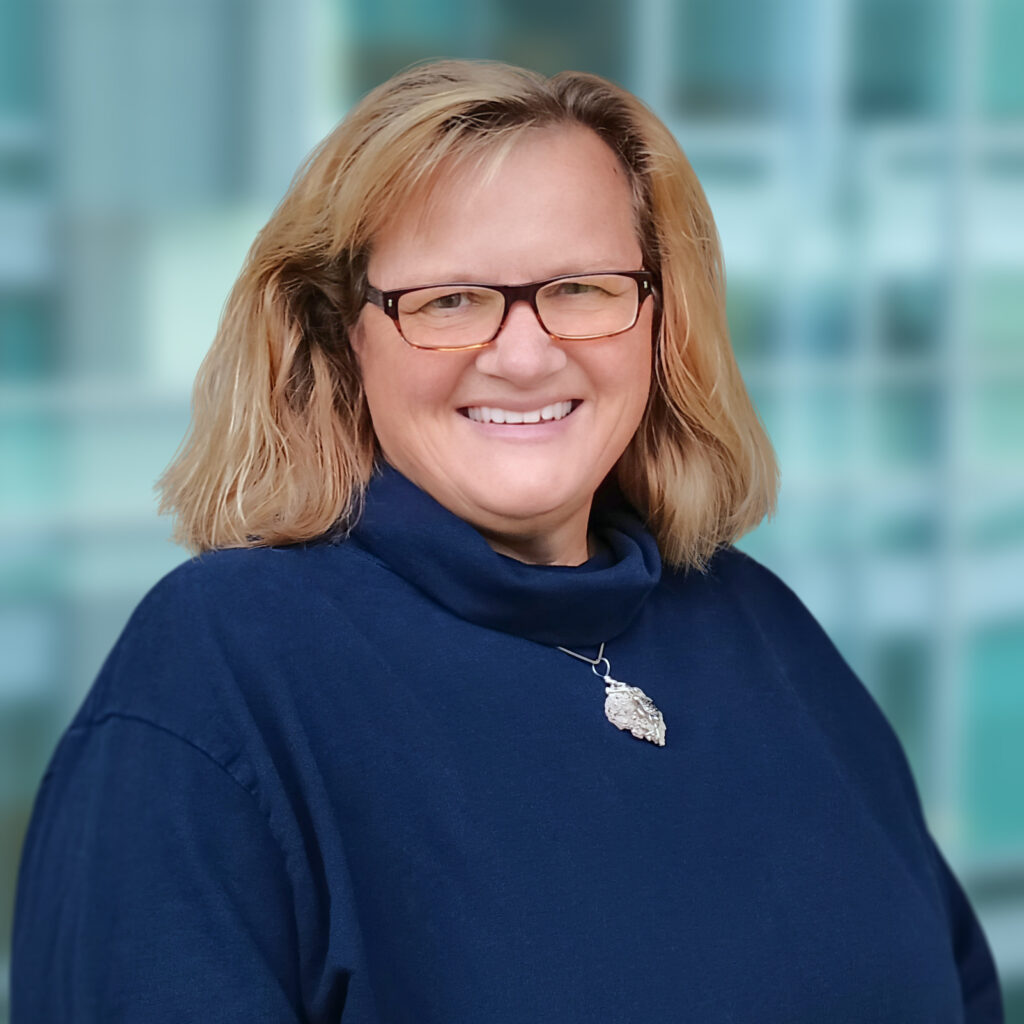 Patricia Parker has a great passion for engaging others in positive change. With over 30 years of experience in K-12 and postsecondary education, Parker has in-depth understanding of the most pressing issues facing higher education today, including years of work leading reform in transfer, mathematics education, and developmental education. Parker also brings deep skills in the following areas: designing and leading systems-level change; engaging faculty as a peer; integrating technology with student success efforts; facilitating productive meetings; curriculum redesign; policy design and grant development.
Parker worked with both the State Council of Higher Education and the Virginia Community College System to lead one of the largest and most collaborative higher education initiatives in the Commonwealth, Transfer Virginia. Prior to beginning this work in the fall of 2018, Patricia taught mathematics in Virginia's K-12 and community college classrooms for 28 years, served on the leadership team for Virginia's 2012 Redesign of Developmental Education, and served as the VCCS Mathematics Pathways Project Manager (aligning mathematics courses between 2-year and 4-year institutions) from 2015-2017. She also values her experience as Department Chair at these levels. Her work on educational, curricula, and transfer reform at the institutional and state levels have proven to be both exhilarating and challenging aspects of her rewarding career.
Additionally, "The Grass Grows Green in Virginia: A Grassroots Effort Leading to Comprehensive Change in Removing Mathematics Barriers for Students", authored by Parker, is published as part of a collaborative team for the University of Texas Charles A. Dana Center's Emerging Issues in Mathematics Pathways monograph. While serving K-12 and Higher Education in Virginia through these initiatives, Patricia also served as a Dana Center Mathematics Pathways Facilitator supporting this work at the national level.
Patricia applies many of her skills that were developed in the classroom, as a statewide project leader, through coaching and volunteer organization leadership, and as someone trained in Appreciative Inquiry to create intimate and productive conversations in groups large and small. Energetic, collaborative, and a strong advocate for problem resolution, Patricia Parker is dedicated to serving others in education and the community at large.
Patricia lives with her husband and their two dogs in George, NC and are refurbishing the family's farmhouse built by George himself in 1863. They have two married sons, enjoy traveling, and spend lots of time working outdoors on their 47 acre farm.
Team Development and Equity Coach
Ashmi is a coach, connector, and listener who is passionate about helping teams create equitable environments that foster authenticity and allow individuals to discover and grow their talents. She comes with years of leadership development experience and aims to empower others to lead with empathy and their whole self. 
 Previously, Ashmi served as the Director of the Center for Equity, Inclusion, and Diversity at Eastfield Community College, where she developed programs to enhance students' social and intellectual development, eliminate barriers to student access and success, and develop a culture of equity-mindedness and inclusivity. As a Program Associate at the Aspen Institute College Excellence Program, Ashmi worked on executive leadership development for aspiring community college presidents.
 Ashmi holds a BA from Southern Methodist University and an MA from Rutgers University, in religious studies. She is based in Dallas, TX the lands of the Kiikaapoi, Jumanos, Tawakoni, and Wichita, where she spends her time planning her next trip abroad and adding to her record collection.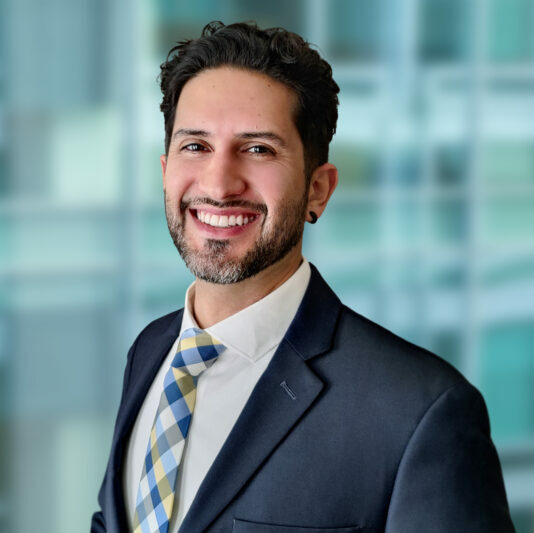 Josef specializes in strategy development, project management, and process design for organizations working to ensure economic opportunity and mobility. He is a strategic thinker who constantly reflects on the political, fiscal, and administrative landscapes that influence his work.
He is an experienced leader with a demonstrated history of working in multiple capacities in education for more than 19 years including as an administrator in higher education systems. As an action-oriented, bilingual Latino, Josef offers a nuanced global perspective founded on cultural competency and interest-based relationship building. He is skilled in workforce development, apprenticeship, contract education, nonprofit organizations, event planning, admissions, outreach and marketing, international education, policy analysis, career counseling, and public speaking. He also has a deep breadth of grant writing and fiscal experience managing multimillion-dollar state and federal grants.
Josef earned a bachelor's degree (double major) in Latin American and Latino Studies and Community Studies with an emphasis in Immigration and Social Justice from the University of California, Santa Cruz and a master's degree in Public Policy and Public Administration and Collaborative Governance from California State University, Sacramento.
He lives and works on Nisenan land in Sacramento, CA. Josef enjoys cycling, backpacking with friends and family, and escaping to the beach with his wife, Monica, while they raise their young son and a canine fur-baby, Louie.
Ben leads conversations rooted in love and antiracism. He draws on his decades of experience as a nonprofit executive director, licensed social worker, facilitator, and public speaker to support primarily white stakeholders in taking antiracist action. Advancing an agenda of equity is everyone's responsibility; as higher ed institutions train the next generation of in changemakers to meet the moment, leaders at these institutions have an opportunity to model advancing equity by moving away from the status quo of habits that sustain institutionalized racism toward more inclusive and equity-minded organizations.
Ben loves supporting leaders and teams on this journey. He focuses on the social-emotional aspect of leadership and pulls from his cognitive-behavioral training to help leaders reach the consciousness needed to drive transformational change. During his time leading a nonprofit in Seattle, Washington, Ben and his colleagues evolved a white-founded, white-led organization into one where power was shifted to a BIPOC-led staff and board. Structures, policy, and culture changed, and employees from all backgrounds now brought their full, authentic selves to work. Morale improved. Retention improved. Representation improved. And community impact improved. Ben references this case study and leverages his lessons learned to help others meet the moment. Ben's work has been endorsed by national leaders including Ijeoma Oluo, author of the New York Times Bestseller So You Want Talk About Race, and Ruchika Tulshyan, author of Inclusion on Purpose: An Intersectional Approach to Creating a Culture of Belonging at Work. From keynotes to training sessions to 1:1 leadership coaching, Ben simply loves helping people step into their power to make meaningful change.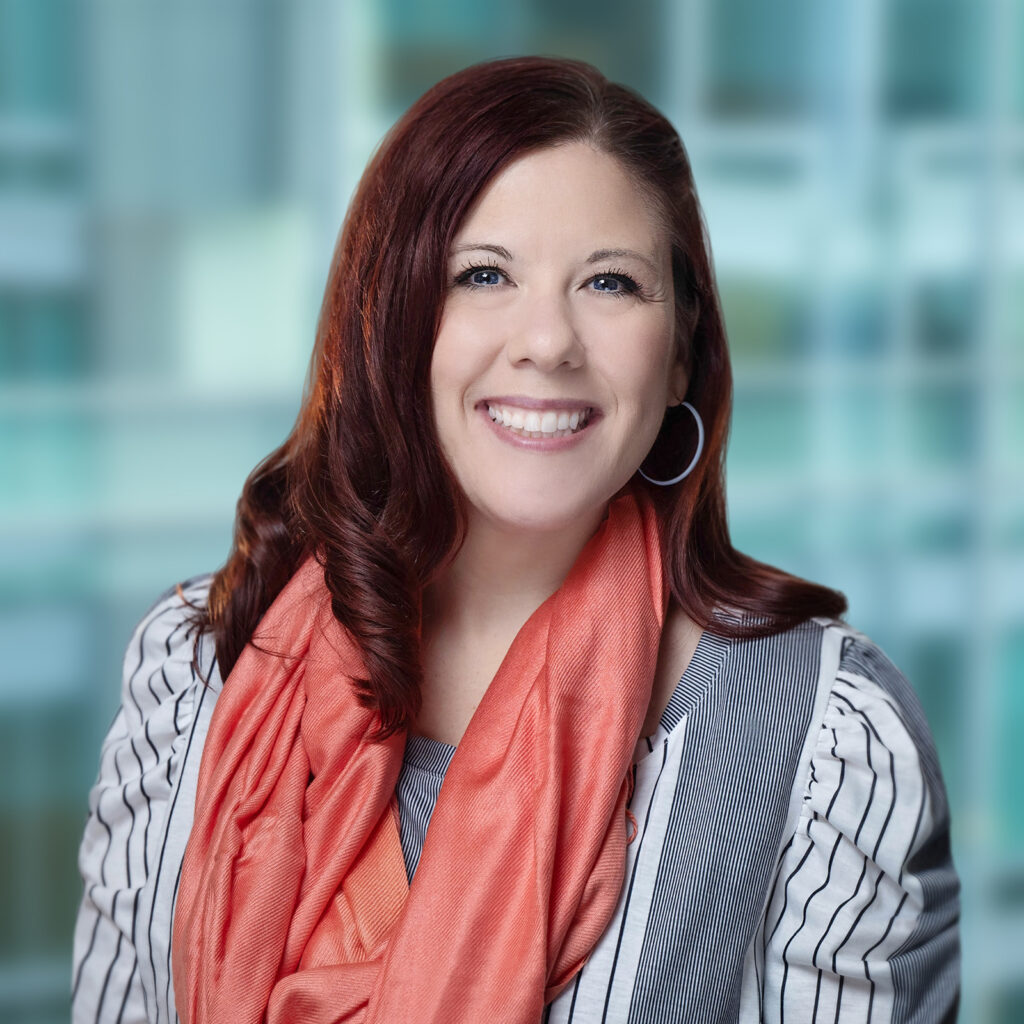 Molly Sarubbi is a passionate collaborator in supporting diverse stakeholders to integrate and accelerate transformational change in the fields of higher education, philanthropy, and education policy. She combines her interdisciplinary expertise with qualitative research, understanding of systems-level solutions, and equity-centered policy and practice to scale state and P20 reform efforts. During her 15-plus years of professional leadership, Molly has led various legislative research and reform efforts, authored more than 25 publications, offered numerous speaking engagements, managed over 17 million dollars in grant funding, and provided technical assistance for multiple national partners, state systems, and institutions to positively impact equitable outcomes at scale. Her knowledge of strategic partnerships, implementation, and pathways for continuous improvement continue to serve transformation across a variety of initiatives, partnerships, and national contexts. Her current engagements include ongoing consultative services focusing on coalition building, equity capacity-building, research, and strategic project management with philanthropic entities and more than 20 additional national partner organizations.
Molly is also a co-founder of Foster Scholars, remains active with the foster youth and family advocacy community, and has been previously recognized for her commitment to inclusive excellence. She holds a Ph.D. in Higher Education with a focus on public policy, a master's degree in Higher Education and Student Affairs, and a bachelor's degree in Psychology. She currently resides in upstate New York, spending time on beautiful Lake Ontario with her pup, Lucie.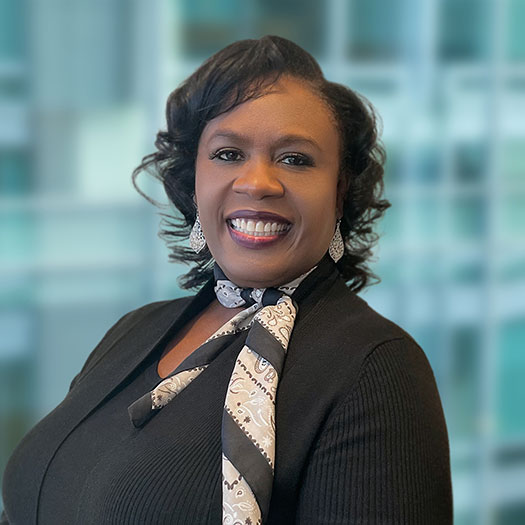 Tressa is passionate about helping institutions of higher education become more diverse, equitable, inclusive, and efficient deliverers of education.
In addition to being a higher education strategist, Tressa is also a diversity, equity, and inclusion (DEI) thought partner and influencer. Tressa helps organizations create long lasting systems and policies that identify and remove barriers that impede student success and institutional effectiveness. Tressa currently serves as a Project Director with Sova helping build capacity for large-scale change in higher education and workforce development.
Tressa has more than 20 years of middle and senior level leadership experience at various types of higher education, private industry, and non-profit institutions. Prior to joining Sova, Tressa served in various capacities including, Senior Consultant at Anderson Blake Consulting; Vice Provost at Strayer University; Vice President for Administration and Director of Institutional Research at Arkansas Baptist College; Campus College Chair for Graduate Business Programs at the University of Phoenix, Vice President of CFA International, and President of Detroit BAEO.
Tressa earned a Bachelor of Arts (BA) in Political Theory & Constitutional Democracy and a Master of Arts (MA) in Higher Educational Administration from Michigan State University. She also earned a Master of Business Administration (MBA) and a Doctor of Management (DM) in Organizational Leadership from the University of Phoenix.
Tressa lives in a suburb of Dallas, TX where she enjoys spending quality time with her husband, son, family, and friends.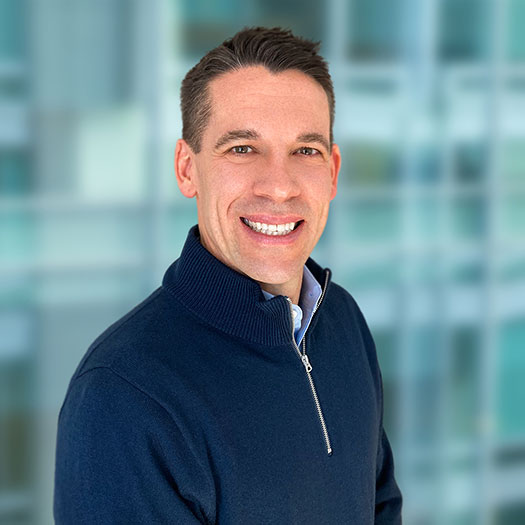 Brian is passionate about helping individuals and organizations reach their full potential and value in service of progressive social change.
A former college soccer coach, Brian believes unquestionably in the power of teams to produce results that outstrip the capacities and talents of any one individual.  His work centers on partnerships among state, philanthropic, and postsecondary intermediary and institutional leadership teams to develop and implement strategic priorities and funding models that drive equitable student outcomes.  He focuses on ensuring alignment of the 4 Ps of priorities, people, policy and practice that underlie durable systems of student success. 
Prior to joining Sova, Brian served as vice president for policy at Education Commission of the States, where he led a team of 35+ policy professionals addressing issues of education from early learning to postsecondary and workforce development.  He has also served as a vice president at NASPA – Student Affairs Professional in Higher Education and in leadership roles at the Institute for Higher Education Policy.  He began his career in higher education in academic advising and sports administration.
A dedicated contributor to our shared conversation about developing and implementing policies and practices that best meet student needs, Brian has authored over 30+ policy reports and is co-editor of a book on building and sustaining effective state postsecondary governance systems to support the public purposes of higher education.
Brian holds a doctorate in higher education administration from The George Washington University, a master's of arts in higher education from Seattle University, and a bachelor's of arts in public administration from the University of Puget Sound. He resides in Denver, CO with his partner, two children, and cat Bingo.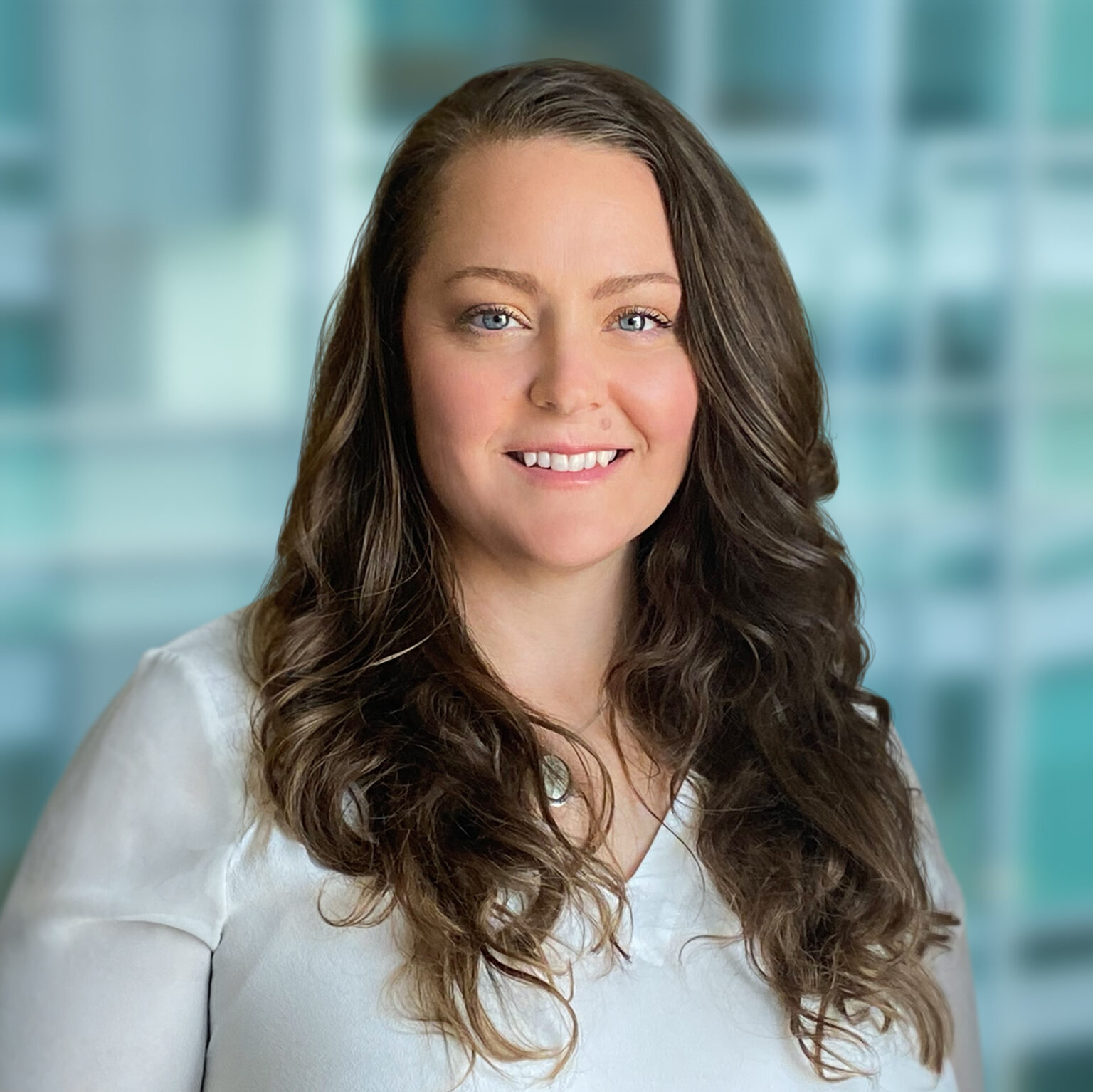 Melissa passionately connects social justice and education as the foundation of her belief that change is possible when centered on designing environments where everyone can thrive. Melissa is a systems-level, equity-focused coach and strategist, and her experiences in higher education at institutions and the national level have shaped her practices and approaches to working with individuals and organizations.
Since 2001, she has served in different positions within higher education where she harnessed data to design, refine, and innovate student success initiatives. She has coached personnel in examining structures and processes for inequities and partnered with various divisions to strengthen approaches to serving students and employees. Her career consists of experiences at small private colleges, a large regional university for nearly 16 years, and the American Association of State Colleges and Universities (AASCU).
Melissa earned a bachelor's degree in Business with an emphasis in Marketing from University of Northern Colorado and a master's in Education with an emphasis in Counseling/Student Affairs from Northern Arizona University.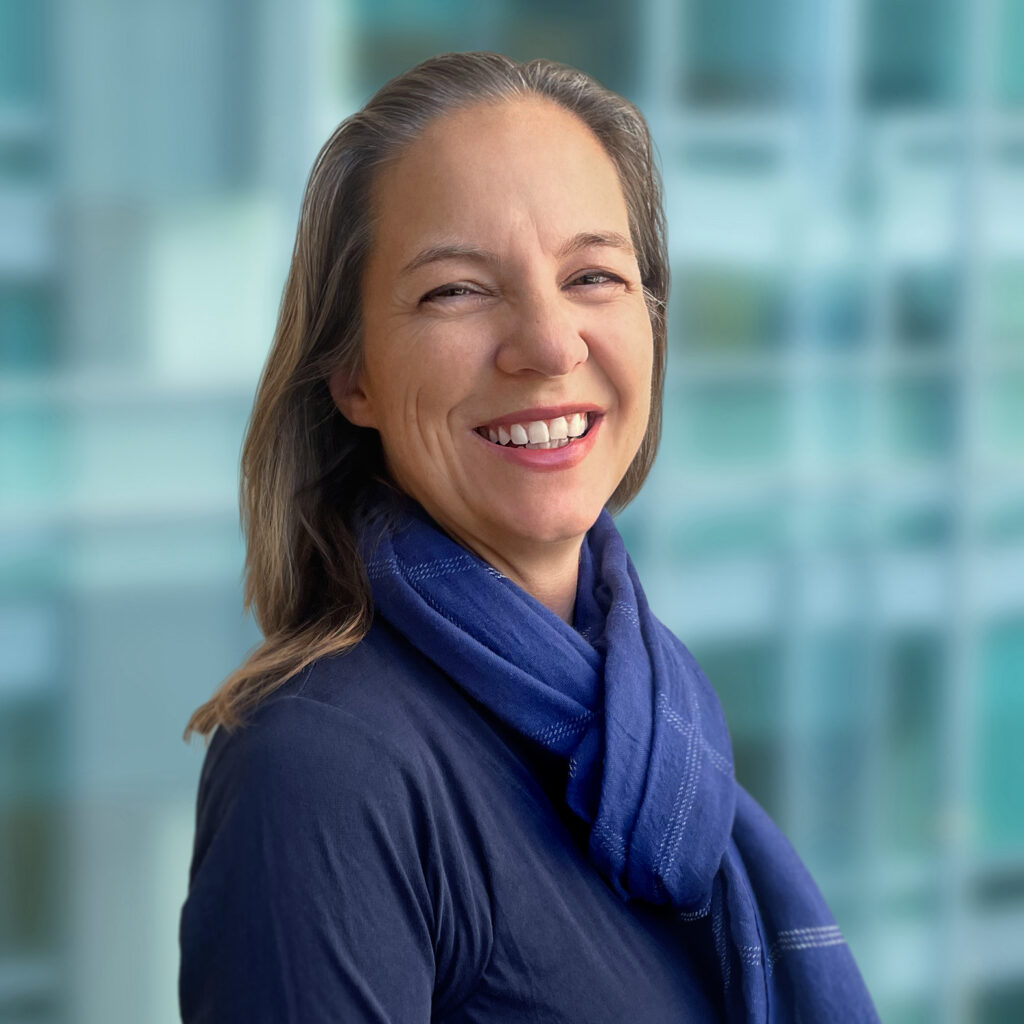 Peta is a futurist who has always had a passion for organizing and systematizing.

Peta loved technology from the moment she met her first Apple II and has dedicated her career to lessening the frustrations of technology for others so they can spend their time doing what they are passionate about.

Peta has a BSc in Psychology and MSc in Human-Centred Computer Systems. She has spent the majority of her career assisting nonprofits and organizations in other sectors with implementing systems and processes to simplify their work. There's nothing she loves more than a big mess of spreadsheets and lost documents to wrangle into order.
Peta lives on a sailboat anywhere that's less rainy than her birthplace in the UK and is hoping to find ways to reduce the digital divide around the world.